Sections:
Art Gallery
Classifieds
Centers
Enneagram
Forums
Healing Arts
Just for Fun
Know Yourself
Professionals Directory
Prosperity
Seminars
Shops
What's New?
Amy Zook
Enlighten Your Spirit with Amy Zook. Amy is a counselor and personal life coach utilizing mind/body, neuromuscular techniques and spiritual principles to identify and remove blocks to personal growth.

Poochie Myers
Poochie Myers has been instructing people how to live more fruitfully for many years. An artist since birth, she has always appreciated the value of being free to express yourself.
---
Article:
Just Say "So What? by Molly Gordon
Feature:
Amy Zook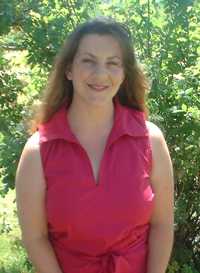 Amy Zook is ordained, a Registered Counselor and a Holistic Personal Life Coach, specializing in mind/body health, manifesting prosperity, healing of emotional trauma, depression, relationship problems, and removing blocks to personal and spiritual growth.