Sections:
Art Gallery
Classifieds
Centers
Enneagram
Forums
Healing Arts
Just for Fun
Know Yourself
Professionals Directory
Prosperity
Seminars
Shops
What's New?
The photos in this section of Prosperity are all for fun and sharing. Send your photos to info@intent.net to be posted in this web site for your friends to visit. Please include a description of your photos and attach the graphics in jpg or gif format to the email.

Zorro kept licking his stitches so he had to wear this collar. His tongue was so long that he needed a bigger collar and Dr. Bridges had to remove the metal stitches which would hurt most dogs tongues and put in nylon so Zorro would not be able to bust his belly open! Wild dog!!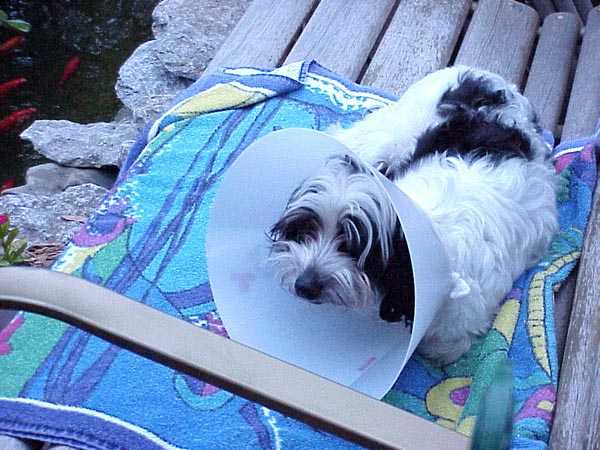 Return to
the index
of Just for Fun