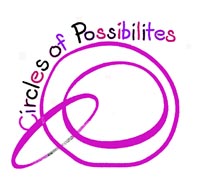 Learn how you are an irresistible magnet, with the power to attract unto yourself everything that you divinely desire.

What do you want and how will you have it all?

What choices are you making now? Are they powerful or are you a victim? Do you think you have everything possible now? Are you sure? Can you make the universe work for you? Learn how. Are you surrounded by everything you love now? Is your physical space ready to receive all that you desire now?

Some of us know we want something but just don't know what it is that we want. Did you ever get what you wanted only to find that you still wanted something? Working with all your hopes and dreams, fears and dramas, Poochie will help you clarify what you really want, where you are going, where you were headed before and how you will now have abundance. You will learn how to make a chart with pictures and affirmations for the maximum potential for prosperity and abundance. Each individual will finish this workshop with knowledge of what is really important to them and how to get it!

Abundance is not just money but the energy of bliss.
Hour One: Throwing out all unwanted

Hour Two: What do you want and why? Chart making.

Hour Three: Affirmations and how you will now get what you want.