Sections:
Art Gallery
Centers
Enneagram
Healing Arts
Just for Fun
Know Yourself
Prosperity
Shop
This part of Ask for Prosperity is being reorganized. Please call 502-454-4967 or email info@askforprosperity.com if you have questions.
Visit the Magnetic Zoo for a little art you can stick on your frig. At the Magnetic Zoo you will find various types of hand-painted magnetic wooden animals and other objects.
Coming Soon:
Prosperity And Better Times Ten!
by Holly Hogue, Rick Hogue and Poochie Myers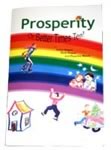 The workbook version of the book will be available online FREE. Send an email to
info@askforprosperity.com
to be notified when it is available.
Need web hosting? Please visit our sponsor: