Sections:
Art Gallery
Classifieds
Centers
Enneagram
Forums
Healing Arts
Just for Fun
Know Yourself
Professionals Directory
Prosperity
Seminars
Shops
What's New?
Jayne Coley, R.P.P.
A once flat broke, unhappy divorcee who stumbled across a method that transformed her life from mediocrity and frustration to excitement, joy and passion! Jayne Coley's Prosperity Secrets program is an easy-to-follow program. The course is a blend of Catherine Ponder's material, Rich Dad Poor Dad concepts, and Polarity Therapy.
Amy Zook
Amy Zook is a counselor and personal life coach utilizing mind/body, neuromuscular techniques and spiritual principles to identify and remove blocks to personal growth. Amy's traditional counseling includes a Transpersonal/Spiritual approach used alone or in conjunction with mind/body healing to assist in overall emotional and mental wellness.
---
Articles:
Let Your Values Shine by Molly Gordon
Some Reality Testing Around Coaching by Molly Gordon

---
Coaching Books:
Feature:
Jayne Coley, R.P.P.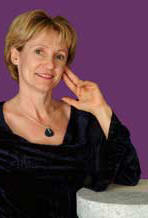 Jayne utilizes the Universal principles of Cause/Effect, Give & Receive, Order & Expansion, Essence & Intention, Balance & Integration and Polarity Therapy weaved together with practical business ideas from Rich Dad Advisors to assist in her unique coaching program.