Sections:
Art Gallery
Classifieds
Centers
Enneagram
Forums
Healing Arts
Just for Fun
Know Yourself
Professionals Directory
Prosperity
Seminars
Shops
What's New?
  Return to the Top of Page
Sections:
Art Gallery
Classifieds
Centers
Enneagram
Forums
Healing Arts
Just for Fun
Know Yourself
Professionals Directory
Prosperity
Seminars
Shops
What's New?
  Return to the Top of Page
by Holly Hogue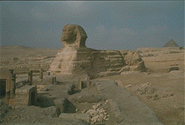 The Enneagram was handed down via word of mouth dating as far back as 2500 B.C. or earlier. Although the origin is unknown, our meditations have revealed that the peace-loving Cathars discovered the primary structure of personalities. The Cathars simply loved all people unconditionally. They didn't believe in fighting. They spoke from their hearts and lived by the natural laws of the Universe. Everything the Cathars taught was derived from the central theme of LOVE.

It was believed by the Cathars that all people wanted love more than anything else. They discovered there were three distinct conditions for feeling unloved: lack of control, insecurity or disapproval. These conditions became the learned behaviors we now call personalities.

With love being the motivation, the Cathars realized that these conditions created certain strategies. For those wanting control, power and love are synonymous. Control seekers resort to a strategy of physical, verbal or nonverbal abuse when their realm of love is threatened. Those feeling insecure look at truth and knowledge as love. When their love is threatened they respond by observing, not believing, or running away. The approval seekers' strategies are based on their emotions. Their strategies involve feeling love in the form of ego, not feeling enough love for self, or ignoring their feelings altogether.

The Cathars knew that through unconditional love, health and happiness was possible. They understood that their own lives were balanced with love of self, love for each other and love for their surroundings. It was from this understanding that the Cathars became great teachers in all aspects of unconditional love. Seeing the results of the various strategies -- i.e., control receives more control, mistrust receives more doubts and self-sabotage creates more isolation -- they determined how this could be reversed for each personality. The people desiring control of others were really seeking harmony in their own lives. People who were insecure with the world around them were merely looking for wisdom or truth. And belief in self or self-love was the primary search for those people seeking approval. By simply loving, sharing and believing unconditionally, they received love, harmony and wisdom in return. This is how the Cathars developed the basic structure for the Enneagram. For example, when a person was unbalanced in wanting power, the Cathars would first teach them how to take action toward self-loving. Next they would be guided in an awareness of love in their surroundings. The final step to feeling divine love, was to return to the high side of their own personality -- the power of unconditional love for all. It was much easier for the student imbalanced in harmony to understand unconditional love from viewpoints of self-love and truth. By experiencing their love of self and surroundings, they were able to understand that divine power was natural. They were able to release the conditions placed on others, bringing harmony into their own lives.

We have a choice. The Cathars taught us how to take the path of least resistance. Beginning with an understanding of that which we can relate with comfortably, we move around the triangle and are able to see our own issues with an enlightened perspective. Let's look at the reverse direction briefly. The control seekers, feeling a need for power, begin finding situations to develop mistrust in their surroundings, and then lose faith in themselves, making them desire control to an even greater level. The Cathars' chose to spread the word of divine, unconditional love, living their life in harmony with each other, the Universe and themselves.

Keep in mind we have nothing in writing to historically support this information prior to the Sufi Masters. They learned the Cathars' methodology around the 14th century A.D. and expanded the triad of conditions into nine personalities. The Sufi Masters designed the symbol that is used today. The primary triad of personalities are now points 9, 3 and 6 on the Enneagram, forming the center triangle. They saw that each angle of the triad involved three perspectives concerning issues centered around Harmony, Wisdom and Love. The Sufis introduced the parental influences that help us determine our strategies and lessons when we are forming our personalities.

Many religious leaders and priests used the Enneagram to relate and predict behaviors during counselling. By identifying personalities, counsellors could tell people how they reacted during situations of stress and happiness. This initial understanding of behaviors developed a trusting relationship, helping those seeking guidance feel at ease with the advice they were being given. It was as if the counsellors truly knew what made them tick. And when the counsellors were able to determine the personality type accurately, they did know many things about their advisees.

This is where the opportunity begins, however. It is very difficult to determine someone else's personality type. In fact, by the time we become interested in our own personality, often we are confused about typing ourselves, because we have experimented with many strategies of the various personalities. The good news is that you can determine where you are today on the Enneagram and take yourself forward, no matter which personality you formed as a child.

The Enneagram is something that expands with each person's interpretations. There is no set way to utilize the Enneagram. Some have attempted to define the Enneagram in terms of labelling the personality types, but we are more often exceptions to all the rules. This is why we will use the original numeric descriptions of energies for each personality. We enjoy the Enneagram because it provides a pathway to health, unconditional love and enlightenment and reveals a means for us to understand the lessons we encounter.

The Enneagram opens doors of communication in many ways. We begin communication with ourselves. The internal structure of lines connecting the personality points define instinctive paths taken toward happiness or stress. Following the lines, one way leads to unhappiness and the opposite way leads to happiness. It is therefore necessary to first understand the base personalities on the outer circle before we can move inside the Enneagram.