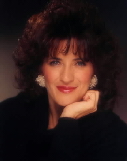 The first step in manifesting is having a clear idea of what you want to create. Some of you know rather specifically what you want: a new house, a spouse, a trip, whatever. I have found that most everyone wants to create money, but NOT REALLY! It's what the money can give you that you truly want!
So if you want money for a trip, you really want the trip, not the money. Focus on that. God can work in strange ways. If you really want money because it gives you freedom, focus on the freedom that you want. If you want money to have peace of mind, focus on the peace of mind.
Behind every THING that your personality wants is QUALITY that your soul is seeking to experience. You want a new house because you want peace and feelings of expansion or security. You want a new car to feel safe and free. You want money to have adventure, freedom, security, generosity, etc... So start there. Find the quality that the THING you want will bring you. Adventure, love, peace, security, freedom, joy, spiritual expansion, etc. -- these are all examples of qualities that the things you want can give you.
For the next week, every day focus on having that THING and QUALITY in your life. Write down all the reasons you CAN't have it that come up, and don't despair. We'll work on that next week. Write down every negative feeling you have around this, every self-defeating belief, etc. We're digging this week to see what might block you from having the miracles in your life. The more you focus on what you DO want the more you'll notice all the reasons why you don't or can't have it. Just jot these down, trust the process and save this list for next week!
Have a beautiful week!
---
It is best to wait a week before visiting:
Please visit Ann's Page in Prosperity.