Sections:
Art Gallery
Classifieds
Centers
Enneagram
Forums
Healing Arts
Just for Fun
Know Yourself
Professionals Directory
Prosperity
Seminars
Shops
What's New?
Life Path Numerology Center, Inc.
If your life is not working as well as you would like, or you just want to know yourself better, visit Life Path Numerology Center, Inc. Private Readings, Name Changes, Choosing Dates or Address and Telephone Numbers are just a few of the services offered.
---
Article:
An Overview of Numerology by Dr. Daniel R. Hardt, Master Numerologist
Feature:
Daniel R. Hardt, J.D.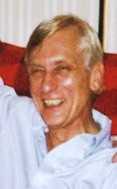 Daniel writes the monthly numeroscopes on the Main Page of Prosperity. For daily readings of your personal year, this site is linked directly to his site. Dan is also the Numerology Forum Leader. Join him in discussion about numerology in every aspect of your life.